World Potential's Real Estate Management main services is balancing the need between landlords and tenants. With our experient management system, we are capable to create the best environment for tenants and maximizing the value and efficiency of the porperty for landlords.
Signing the agency contract
Finding new tenants
Closure of agreement
Customer service and business process
Maintainance of Building and Equipment

Repairment arrangement after check-out
Proxy Payment Service of Non-life Insurance
Rent Collection and Recover
Proxy Payment of Public Uility Costs
World Potential's Sublease service is capable to stable the revenue and management for landlord.
Worried about to rent your house to foreigner? Worried about unable to raise rent? If you have such a concern, you are welcome to discuss with us and we will provide you solutions. With experts in foreign languages and culture, we are able to provide helps to tenant. If there are any incidents, we are capable to be a delegate of landlords to duel with them.
Rent Collection and Management
Rental Management Service
Fixed-term lease or Normal lease
Rent Transfer and Management
Real Estate Management Service Application Procedure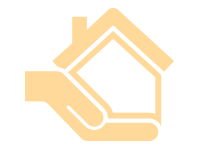 No vacant unit! It is the top priority of our real estate management.
Even there are vacant units, we will pay the rent to you. World Potential is dedicated to provide a stable rent income for our landlord. Just join our services.
Why us? What is our advantages?
Dramatically reducing the risk caused by vacancy rate
Relieved and Stable Rental Income
Sloving your concerns efficiently
Expanding overseas market

Changing the profit structure of Real Estate Industry which linked us to higher assets value
Designing and decorating a house to stylish and pretty living space are always a cheerful task for us.
Providing decorating plans to maximized your investment
With continuously changing public taste, we are dedicated to use various furnish and decorate to create diversified indoor interior. We believe that grabbing the trend and public taste to provide surprise for our customers is the key to reach our career goal.
With fascinating interior decoration plans and consultation, we are capable to provide an assistance to fulfill the expectation from landlord and maximizing the rate of return by our rich experience and knowledge.
From interior decoration to furniture design, we are capable to provide the best plan based on different features of apartments or mansions which make your expectations come true.